MISSION STATEMENT: Unstuck offers hope to the hurting by helping them identify the hidden issues in their heart where they have been fragmented so they can address the root causes, rather than merely medicating symptoms or modifying external behaviors.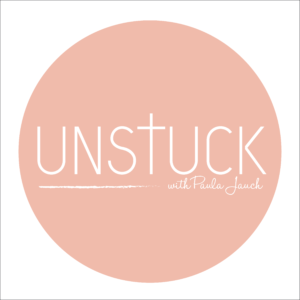 Hello~
Thank you for stopping by! Unstuck was founded by Paula Jauch after she started experiences freedom and healing in her own life. She has a heart and a passion to see people, especially women walk in freedom from their past, or anything else that may be holding them back from living the life God has designed for them.
What is Unstuck?
Paula Jauch, Executive Director and founder of Unstuck, knows first hand what it is like to suffer from the pain of her past. She has a passion to see other women walk into freedom. After accepting Jesus as her savior she spent many years trying to get free from self-destructive behaviors and addiction. She learned through her personal experience that it takes a lot more than becoming a Christian. Through Unstuck she is teaching women what it takes to walk through the pain of their past, heal from trauma and how to experience recovery from addictions. Paula offers HOPE by sharing her personal story, recovery and biblical truth that will make you want to go deeper with your relationship with Christ.
CONTACT US: Paulajauch702@gmail.com
My Team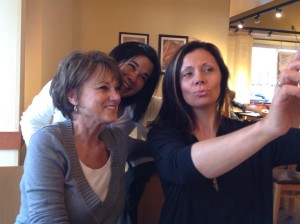 Helping YOU get UNSTUCK and live a life of FREEDOM!
 The Spirit of the Sovereign LORD is upon me, because the Lord has appointed me to bring good news to the poor. He has sent me to comfort the brokenhearted and to set the captives free! Isaiah 61:1
TESTIMONIALS
NOTE: To preserve authenticity, the personal stories have been left exactly as given to us
I want to thank you so much for speaking on Monday night.  You have a powerful testimony and your words were VERY Spirit filled. So much so that for whatever reason it smacked me right up in my heart!  I could relate to the classroom example – when all you could here was the Charlie Brown teacher saying 'WHA WHA WHA WHA'.   It was a bit awkward, breaking out in a full cry, because I don't know where it came from.  I understand who I am in Christ and have accepted Him as my Lord and Savior and with the Holy Spirit's help I try to be obedient. I pray and read His Word, however, I never have not really experienced His presence.  I want to grow more in Him. I always feel I am in trouble all the time. I hate that! Thank you for inviting me to your Unstuck group,and Lord willing I will be there. May I bring other's with me? I am really looking foward to this. Thank you again!
-Sarah
---
It's so awesome that you have taken the courage and stand to start Unstuck and share your story with people like myself that are stuck. Mega blessings and I enjoyed your teaching. I will be coming back.
-Rosa
---
 Hi, I want to thank u for sharing your story with us Monday nite. I could really relate, I have hope now, the addictions still haunt me. I feel like I'm starting my journey. Giving myself a year to begin and start the healing, so much pain. So deep and so many years. The alcoholic is still here but I hope he moves soon. I will read your website and soak it all in. I'm the one who could not stop crying. Praise God for new beginnings.
-Diane