Negative voices torment us. Our past causes us to feel shame and guilt. We hesitate to tell our story because we really don't no how to make sense of it all or we are afraid of what people might think.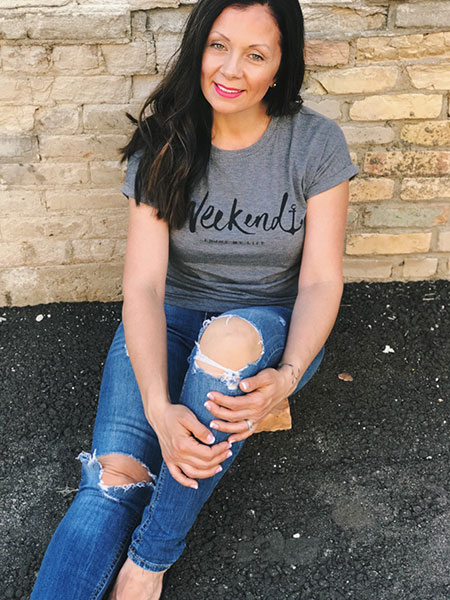 Does this sound familiar?
This was my story for a long time. Bound by guilt and shame that I didn't know how to get rid of. I found myself in a vicious cycle of self-destructive behaviors that left me feeling isolated.
I had a story to tell, but I couldn't put all the pieces together because of my childhood trauma. I grew up in a home surrounded by violence, alcohol, and drugs, until my father was sent to prison for ten years.  Due to his drinking he was usually in and out of our home or in trouble with the law. My mother raised me, but she was emotionally unavailable, because she struggled with her own addictions.  Growing up in a fatherless home shattered my identity and kept me searching for love and acceptance in all the wrong places. Due to all the pain I was feeling as a little girl this caused me to shut down early in life. As a result, I grew up with a lot of self-hate, abandonment, rejection, anxiety, depression, fear, anger, and hopelessness. This caused me to struggle in life, especially during my school years.
I felt powerless over my life and circumstances, so I spent the next decade of my life engaging in self-destructive behaviors, including an eating disorder that consumed and controlled my life, by calorie counting, binging and purging, abusive relationships, cutting, and even gang initiation.
At the age twenty-one, I was broken and had three small children. In that season, a friend told me about Jesus. Shortly after that, I found myself in a painful situation ready to take my life. I went into my closet and curled up into a ball. Something nudged me to cry out, "Jesus if you are real, I want to know you!" Instantly, I felt a shift come over me. At that moment I walked out into my living room to my three children and wiped the tears from my eyes. I asked God to help me change my life. I didn't want my children to experience the same brokenness I grew up in. I picked up my phone and asked a Christian neighbor if he would pray with me. It was then that I accepted Jesus as my Lord and Savior. My life has never been the same since. That day I learned my first scripture, Jeremiah 29:11:
"For I know the plans I have for you," says the Lord, "plans to prosper you and not to harm you, but to give you a hope and future."
As I continued to grow in God's word, learning and understanding His thoughts towards me, it enabled me to start walking in His way.  That is taking many baby steps and scraping my knees. With the help of the Holy Spirit's leading and my 12 step recovery program, I started to heal from my trauma, and became delivered from a lot of pain, addictions and many of my coping mechanisms.  God has taken me on journey of healing which led to my FREEDOM and DELIVERANCE and now I am offering hope to those who are still suffering.