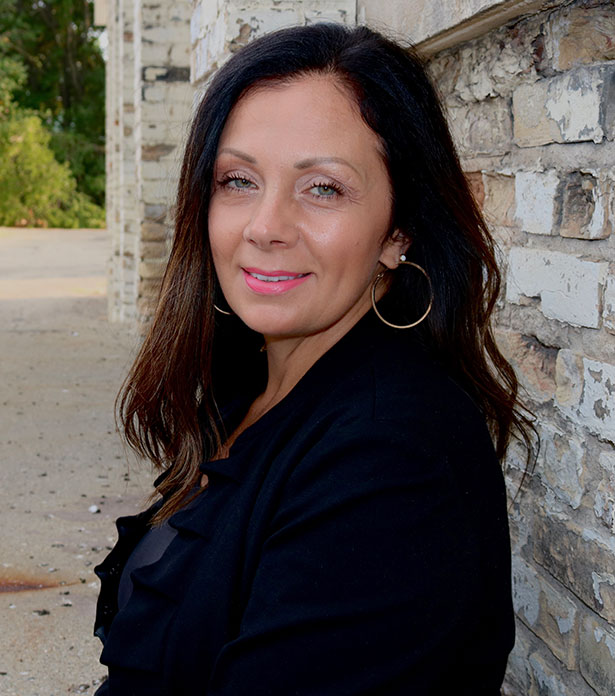 Paula Jauch is a trauma survivor, speaker, and best-selling author, who has a heart for the hurting. She shares a message of hope and freedom with churches, conferences, recovery programs, schools, & other events around the world.
Her messages are rooted from her upbringing of growing up on the streets of Las Vegas, and being surrounded by addiction, abuse, gang violence, and family dysfunction. This atmosphere is what brought about her love for graffiti. Paula is a voice for the lost and broken. Her passion & heart's desire is to see lives healed and restored back to their true identity.
Paula tackles these topics in her new book Cross Addicted: Breaking Free from Family Trauma and Addiction. She offers a hopeful path to recovery for those who are hurting and traumatized. What she has learned through her experience is that Trauma may be the greatest mission field of the 21st century, and the most misunderstood issue of our day.
Paula and her husband Jeff have four children, and they reside in West Michigan. They enjoy a simple life, and eating out at their favorite Mexican restaurant.
Paula is bringing awareness and hope to those who have suffered from trauma and addiction. Her goal is to let other trauma survivors know they are not to walk this healing journey alone.

GET TO KNOW PAULA A LITTLE MORE
Negative voices torment us. Our past causes us to feel shame and guilt. We hesitate to tell our story because we really don't no how to make sense of it all or we are afraid of what people might think.
Does this sound familiar?
This was my story for a long time. Bound by guilt and shame that I didn't know how to get rid of. I found myself in a vicious cycle of self-destructive behaviors that left me feeling isolated.
I had a story to tell, but I couldn't put all the pieces together because of my childhood trauma.
I grew up in abuse and neglect, surrounded by addiction from the time I was born. With a father who was incarcerated and a mother absent because of addiction, I wasn't even aware that my needs weren't being met. It was just the way things were.
I ended up pregnant at fifteen years old and initiated into a Hispanic gang because I longed to be accepted into a family. School was a struggle; I was placed in special education classes and various behavioral programs until I was kicked out of school and sent to an alternative education program.
As an adult woman these things still plagued me as I tried to get a job and found myself reading at a third grade level. I was addicted to cutting myself to relieve the pain and confusion that was in my body and I was very sick from my eating disorder.
At one point I felt so alone and isolated I tried to take my life. A friend told me about Jesus and this gave me hope that someone might really love me. She told me that God had a purpose and plan for my life. Even then, it took years for me to receive the deep healing I needed.
That day she left me with a scripture that I couldn't get out of my head and to this day it has changed my heart, Jeremiah 29:11:
"For I know the plans I have for you," says the Lord, "plans to prosper you and not to harm you, but to give you a hope and future."
As I continued to grow in God's word, learning and understanding His truth about me, it enabled me to start walking in His way.  That is taking many baby steps and scraping my knees. With the help of the Holy Spirit's leading and my 12 step recovery program, I started to heal from my trauma, and became delivered from a lot of pain, addiction and many of my coping mechanisms.  God has taken me on journey of healing which led to my FREEDOM and DELIVERANCE and now I am offering hope to those who are still suffering.