What if I told you that nobody can do the work for you or nobody is coming to rescue you. That sounds hopeless and depressing, but it's really some hard truth I had to learn…
You have to take the steps to find the support and accountability that you need.
A huge step is finding the right therapist. Let's break down some of the excuses, I hear from a lot of  people.
What if I don't have insurance?
Many therapists use what's called a sliding scale. This means that you are charged an amount based on your current income or financial situation. This becomes a much more realistic option for those who may not be able to afford counseling. Here is what I know. Keep searching. Keep praying. I know that God will lead you to the right counselor. And He will always provide in ways you many least expect it.
There were seasons of my life when God brought me therapists that would literally work for free. You got to get past your excuses that nothing will ever work.
How Do I Choose?
If you do have insurance, look for the counselors that will accept your insurance plan. Read through their bios.
Here are some things to consider:
📌 Do they work with your specific issue?
📌 How many years have they been in practice?
📌 Are you comfortable with a younger person, older person, male or female?
Ask for referrals from friends, churches, or organizations.
Visit focusonthefamily.com – they have a referral list of counselors that you can review. From what I've heard, Focus on the Family has done an intense background check on every one of their recommended therapists on the list.
What should I expect when I start therapy sessions?
When you start to go to therapy pay attention to how you feel. Are you comfortable?
Give it at least one to three sessions.
If you are not comfortable with one therapist, it's okay to go with somebody else.
It took years in recovery programs and working with my therapist to get where I'm at today. I could have stopped when I was uncomfortable with the first counselor.
But I didn't quit. I knew that I wanted a better life. I'm 46 today and I started my healing journey when I was 21 years old.
Please keep in mind that this world is not going to be perfect and non of us will ever be perfect. But I want to encourage you to never give up and get the help that you need.
To hear more on this topic, you can listen to my podcast here.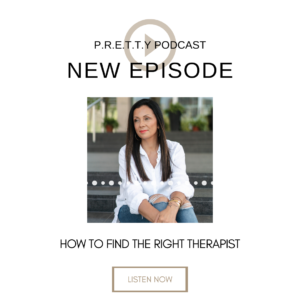 If you or someone you know is on the journey to recover from childhood trauma, I encourage you to check out my resources.